Description
Digitalk Air Tube Headset
We are an Authorised Digitalk Dealer and can supply all spare parts for all Digitalk Digitech Products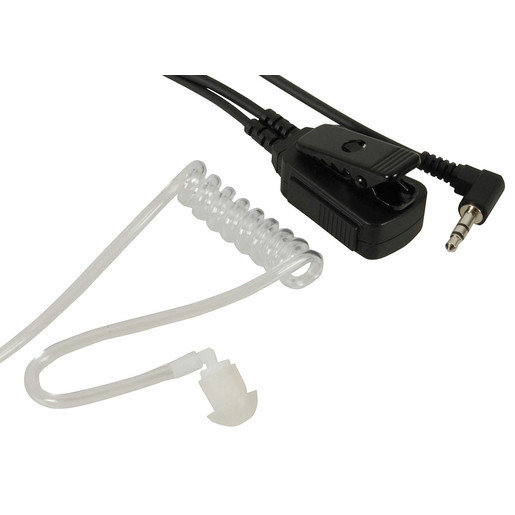 Product Information
Air-Tube Headset
PMR-808/AHS
Digitalk Air-tube headset is an innovative headset which conducts the sound from your handheld radio conversations through a hollow air tube without metal wires and reduces the electro-magnetic radiation reaching the user's head. This headset is specially designed for occupation users, such as security guards, who require to putting it on for long hours.
Suits: Digitalk and Digitech UHF CB/VHF Marine Handheld Radio
1. PTT with metal clip fashion design.
2. with PU telescopic reel.
3. Waterproof Level: IP54
Specification:
SPEAKER:
Size: 15mm
Sensitivity: 96 ± 5dB
Impedance: 120 ohm ± 20%
Max power: 300mw
MIC:
Size: 6.0 x 5.2mm
Frequency: 20 – 16000HZ
Sensitivity: 55 ± 5dB
Impedance: 2.2KQ
Operation Instructions
1. Switch off your radio. Insert the headset plug into the corresponding jack of your radio.
2. Reduce the volume of radio, then put the earhook around your ear.
3. Adjust the volume to the level required for listening.
4. For transmission, press and hold the PTT button. Keep the mic about 3cm from your mouth for best transmission.